Skip to Content
Reliable Roofing Solutions in Virginia
For 15 years, Ronnie Jenkins II Windows, Siding, Roofing and Gutters has been providing homeowners in Richmond, VA, and throughout the state with reliable roofing solutions. When you notice yellow spots, or worse, leaks, coming from your roof, you need a dependable and experienced team. As a CertainTeed asphalt shingle installation company, you can always count on us for your new or replacement roof installation. Our team has the equipment and high-quality materials to ensure that your home and family stay protected. We have helped hundreds of homeowners throughout the area, and we're confident we can help you too. Contact us today to schedule your free estimate.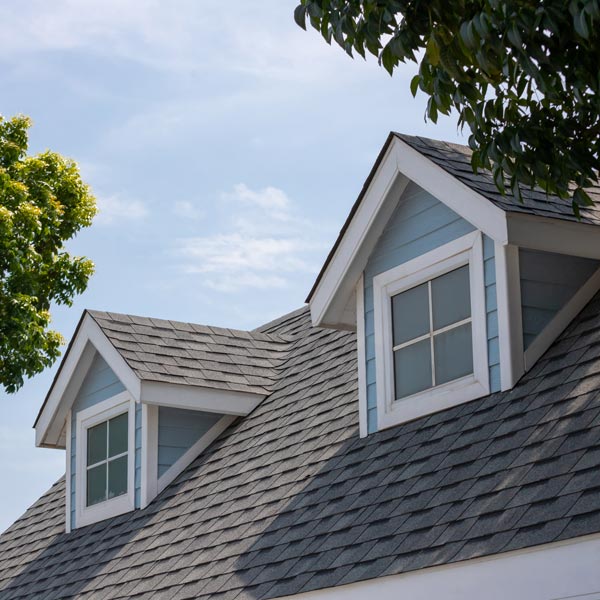 Finding the Right Roof Installer
The team of roof installation experts at Ronnie Jenkins II Windows, Siding, Roofing and Gutters will ensure that your roof is properly rated to protect your home and family. Our high-quality materials and effective and efficient installation method mean we'll complete your replacement quickly. For 15 years, we have been using CertainTeed asphalt shingles because they offer our customers a budget-friendly and high-quality final product. CertainTeed asphalt roofs come in a variety of colors to match the aesthetic of your home. Contact us today and meet with our roofing installation experts for a free consultation.
When Should I Replace My Home's Roof?
When you have a damaged or old roof, it can allow water and other pollutants to enter your home. Not only do you risk water damage to your home, but a leaky roof will also create an ideal environment for mold growth, which poses a significant threat to your family's health. CertainTeed roofs are backed by a limited, prorated, and transferable warranty.
Ceiling Stains & Leaks
One of the easiest ways to determine if your roof is protecting your home is finding signs of a leaking roof inside your home. If the ceilings have brown, beige, or grey-colored stains, that could be an indication of current or past water damage.
Missing Shingles
If not properly installed shingles can easily be dislodged. Similarly, extreme wind storms can cause shingles to fall off your roof. If you find a shingle around your home's property or can see shingles missing on your roof, it may be time to call a roofing professional.
Overdue for a Replacement
Most asphalt shingles need to be replaced every 15-30 years. After that time, your shingles will begin to degrade and provide limited protection to your home. Choose an experienced professional to view the quality of your asphalt shingles.
Moss and Algae Buildup
If your home is located under a canopy of trees, it creates an ideal place for moss and algae to grow. Unfortunately, they can cause real damage to your roof's shingles by growing in between the shingles and creating space for water to leak through. It's important that you remove moss growth if you can or call an expert to replace the shingles.
Damage
If your home's roof has been damaged due to a falling branch or tree, it's crucial that you replace your roof as soon as possible to prevent future water damage.
Get Free Quote for Your Home's Remodel